WHERE IT TAKES ME
To the olive grove past Bassano, and the blue-gray smudge
of the hill beyond, like smoke from a fire that won't stop burning.
To a dead man called Christ, and daisies near his gray face,
anonymous painter, Byzantine, first floor in the Accademia.
To the look on Lida's face when she told us how the fascists
dragged her father from the house, made her watch as they shot him.
Near wild roses along the railroad tracks in St. Paul
Where Dale Street begins to leave the city.
Near wild roses, anywhere.
To that boy in Iraq, lying on a mattress, crying,
his father dead for no reason save us.
The back seat of the car, the day after Easter, watching five gray nuns
walk slowly through the failing light up the cathedral stairs toward God.
To these blackest of crows calling out from the broken branch on top of the almond tree,
blossoms come and gone. As if a god is crying out within, all beauty fled.
To you, little girl, standing under the cypress just past the town cemetery, waving
as I drove past so quickly I never noticed how short life is.
To sleep with its dreams and then, waking, again into history.
To death and the hope for God, and, for God's sake, to Filippo Lippi, to beauty
To the strangers in search of beauty, that is, to us in need,
to our desperation, how unending, how necessary.
To smoke on the hill at dawn and the white road that leads nowhere, empty as always.
To the way things disappear without a trace, each time taking me with them.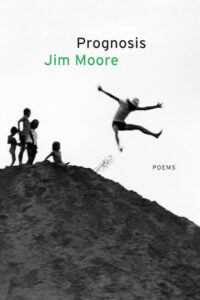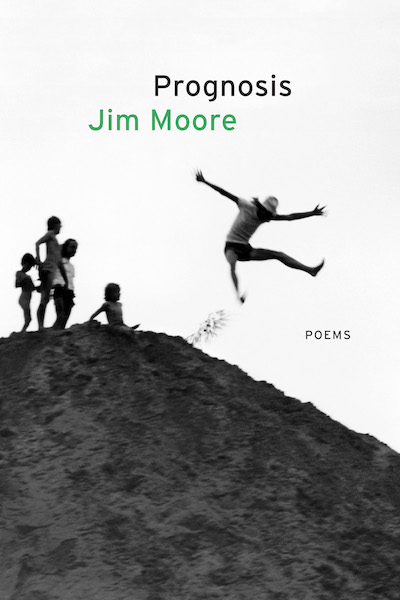 Available now
PROGNOSIS
from Graywolf Press
Visit News & Events for upcoming readings and upcoming book events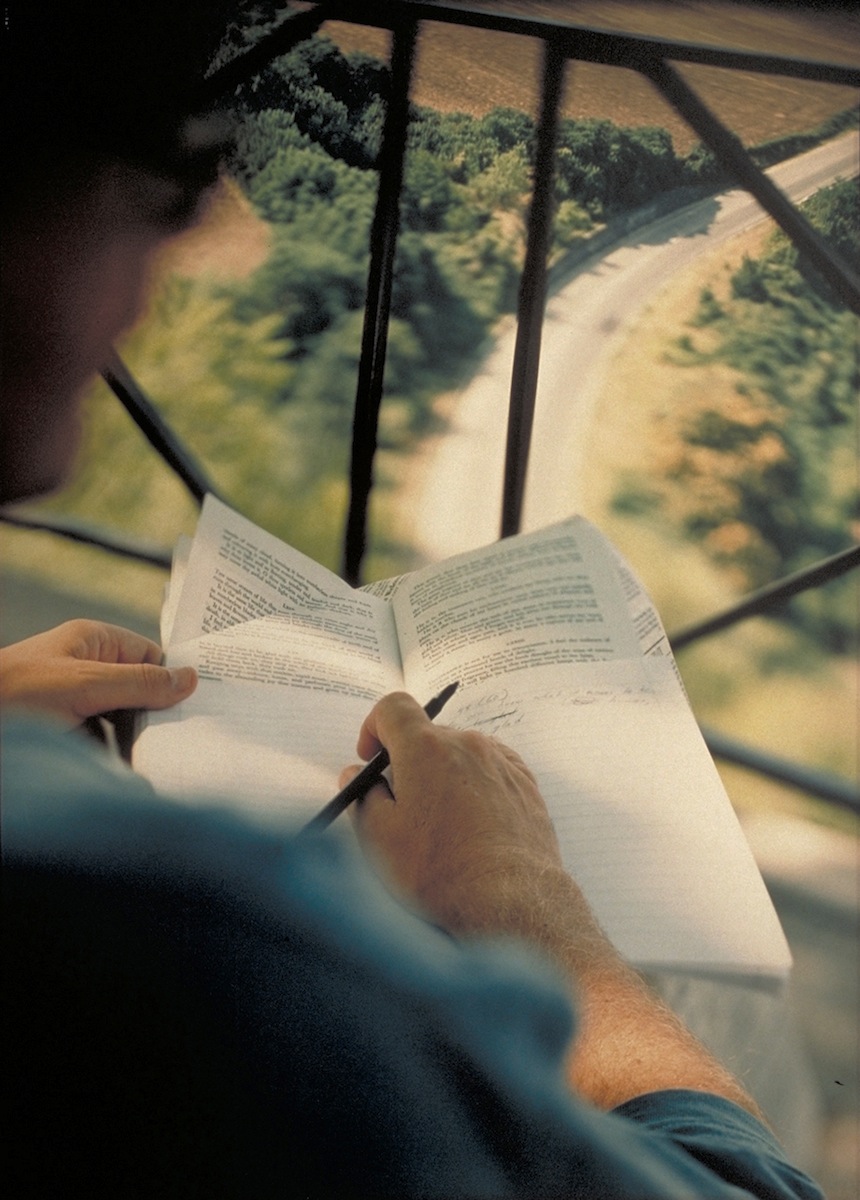 WRITING WITH TAGORE ABOVE THE FLAMINA ©1994 JoAnn Verburg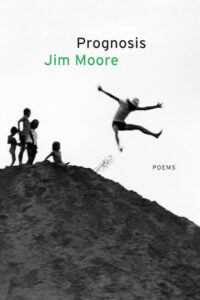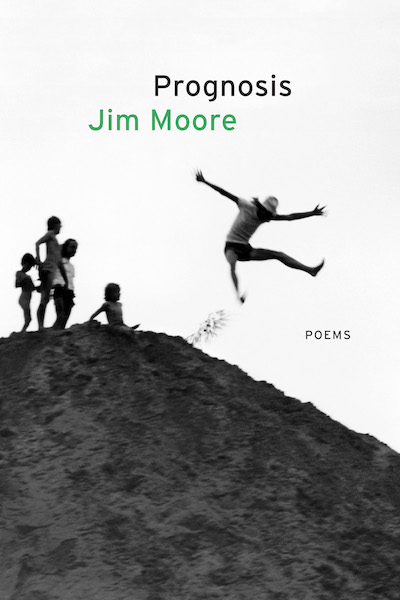 Available now
PROGNOSIS
from Graywolf Press
Visit News & Events for upcoming readings and upcoming book events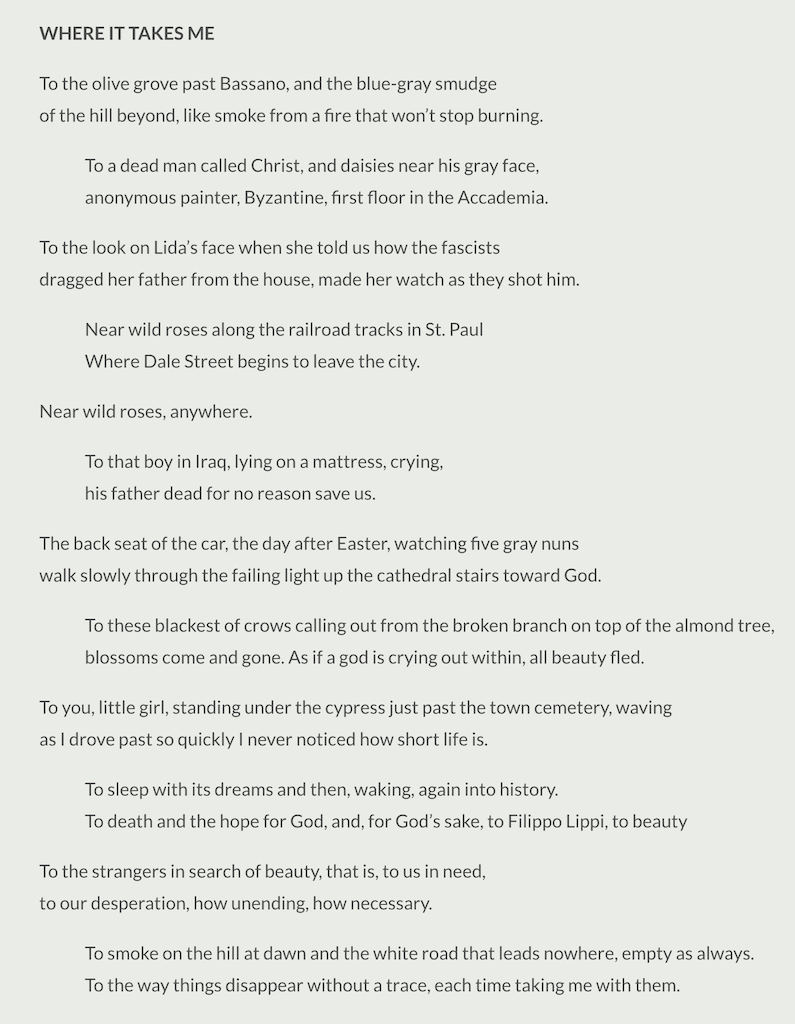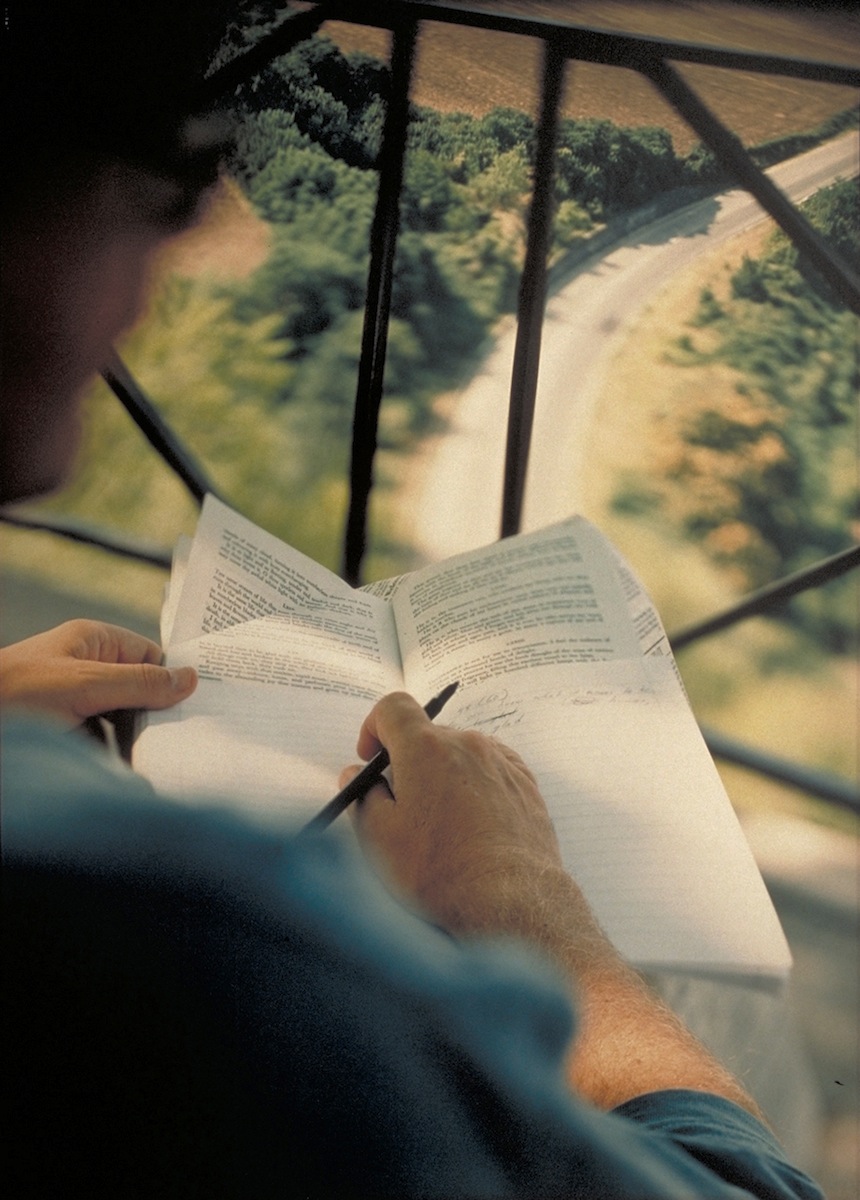 WRITING WITH TAGORE ABOVE THE FLAMINA ©1994 JoAnn Verburg